How to pass iStockphoto Logo Design Application Quiz

13. April 2012, 01:11

iStockPhoto, Selling graphics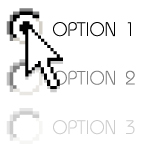 Did you know, that you can sell logo designs on microstock? Well one of the sites, where you can sell your logo designs and suggestions is
iStockphoto. In this article you will find the right answers for iStock's Logo Design Application Quiz (check also the quiz for vector illustrators and for photographers). The quiz is really easy – only 12 questions (and if you do some mistake, you can go back a fix it). Don't forget to read the iStockphoto Logo Training Manual – it will save you some rejections.
It is acceptable to leave stray points and shapes in your logo design submissions.

False

iStockphoto accepts designs derived/traced from photographs, sketches, and 3D renders ONLY as long as the designer is the sole copyright owner (creator) of the original image

True

You can use any font that you like when creating your design.

False

The required vector file format for logo designs on iStockphoto is (choose one):

EPS (Adobe Illustrator 8.0)

Logo submissions must be saved in the following color space (choose one):

CMYK

iStock accepts logos containing transparency effects such as drop shadows, blurs and glows.

False

It is acceptable to copy another artist's designs.

False

iStockphoto will not accept multiple versions of the same design with only minor color and compositional changes.

True

iStockphoto accepts all auto-traced logo designs.

False

You cannot reuse or resell any logo design that you submit to iStockphoto.

True

You have no say in how your logo design will be priced/valued.

False

iStockphoto is looking for logos containing difficult to edit placement text (such as heavily modified typefaces, fonts that have been modified to create graphic symbols, etc).

False
Comments
I'm suprised you didn't mention Fotolia…they recently acquired wilogo.com
Pretty decent option for those of us who want to sell logos!
Best microstock sites
This list is sorted according to contributors - the most valuable sites first:

Shutterstock

Fotolia

Dreamstime

iStockphoto
BigStock

123RF
Crestock

Graphic Leftovers

Depositphotos
Read more info about those agencies.
Do you want to buy images?
Big microstock sites review with comparison of the prices, portfolio and subscription programs
Most popular articles

How to start selling photos and illustrations on microstock

The best microstock sites for selling photos, illustrations, footage, flash

Microstock for designers - where to buy photos and illustrations

10 tips for photographers how to get accepted by ShutterStock
Last 3 comments
My last tweets
Book tips

Ellen Boughn:
Microstock Money Shots - Turning Downloads into Dollars with Microstock Photography
$15.96
Free worldwide delivery)
Dispatched within 24 hours