Every microstock contributor knows, that some themes are selling much better in some months of the year – and those are seasonal themes, like Christmas, Easter, Halloween… You should start selling those several months before – for example with Christmas themes you should start already in August (November is too late – most of the designers works on Christmas cards already in summer / autumn and they need fresh photos).
List of the most important holidays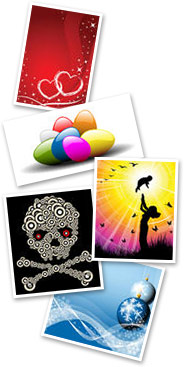 Spring
17. March
St.Patrick's Day
X. April
Easter
11. May
Mother's Day
15. June
Father's Day
Summer
4. July
Independence Day
1. September
Labor Day
Autumn
31. October
Halloween
27. November
Thanksgiving Day
Winter
25. December
Christmas Day
31. December
New Year´s Eve
1. January
New Year's Day
14. February
Valentine's Day
I think, that you should have some seasonal images in your portfolio, they are selling well, but dont forget on others global themes, which generates some income during the whole year.