Well I did it again! November was again my Best Month Ever (BME) in microstock industry. The earnings were so good, that I had BME on every microstock agency, where I'm submitting my images.
The best improvement was on Fotolia – check the graph – the earnings are 4× bigger than they were in summer.
I think, that November was so good because of several reasons:
November is the best month in microstock for several years
I have quite a lot of Christmas images in my portfolio
I'm using iSyndica for uploading my images in vector format for several months. Before I uploaded only big JPGs to some agencies and now i can see in stats, that buyers like vector format (what makes mi income bigger).
Graphs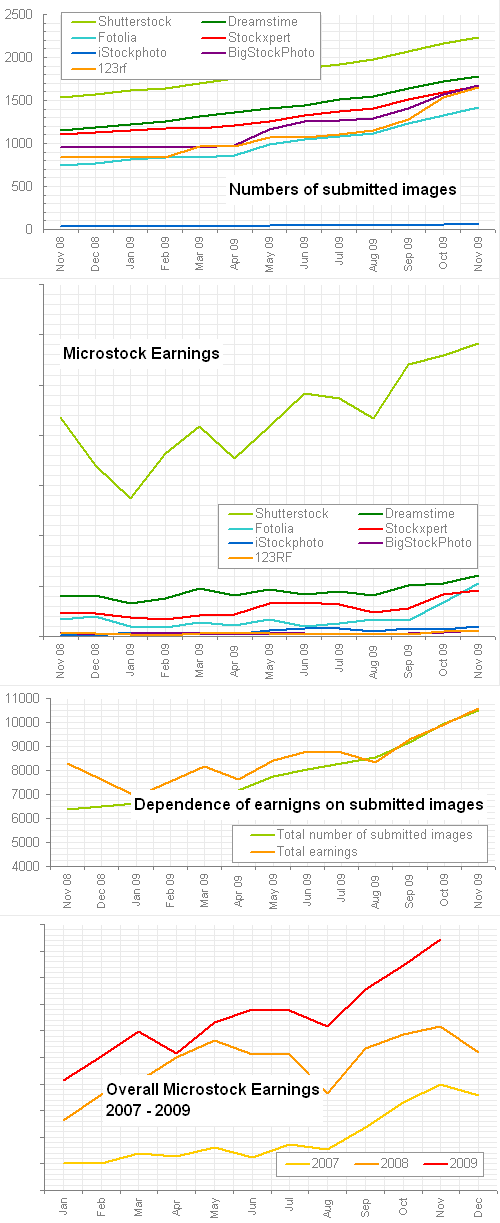 Extended licences
I had extended licences only on Shutterstock – not only one or two, but six!
Best microstock sites this moth
Final order of best selling sites for November 2009 (BigstockPhoto and Fotolia moved up):
Some findings:
For this year the microstock season is over – next one or two weeks will still be quite good, but then come the holidays when the sales will drop down rapidly. But as you can see on the graph – every year is better and better :)