Free Forrst invite

4. April 2012, 04:48

Freebies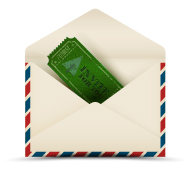 I have one free Forrst invitation for you (I know Forrst is not as good as Dribbble, but it is good start for you – if you have Forrst account you have better chance to get Dribbble invitation).
Do you want it? It is quite simple, just follow these simple steps:
Write here a comment with a link to your portfolio and a brief statement about why you want to be on Forrst.
Leave a tweet that mentions @orsonsurf with a link to this post. For example:

"Forrst Invite Giveaway! http://bit.ly­/forrstinv (via @orsonsurf)"
You can also follow me on Twitter, because I will write there who is the lucky winner and also in the future I will announce there another free Dribbble / Forrst invitations. You can as well follow me on Forrst.
And what if you don't win the invite in this contest?!
Well I have only one free invitation, so there is a big chance, that you will not get it :)
But don't be sad. If you are a graphic designer or vector illustrator or photographer, try microstock – just create an account on one of the microstock sites, upload your work and start collecting dollars – it is much better than "likes" and "comments", you can trust me :).
I wrote one long article about it 2 weeks ago: Are you a graphic artist looking for work? Try drawing / taking photos for microstocks – seasonal work, a second income or full-time work
Comments
some of my work can be seen here: thecovercounts.com
more recent stuff is on my facebook page: facebook.com/the­covercounts
I think networking and meeting other designers is what makes us better. I'd love to have an account on Forrst for that reason.
Hey!
Only one interested in Forrst invitation??
I'm interested – forrst seems like a good place to find gigs, get inspiration, learn/share knowledge, and collaborate. Design portfolio: www.imagelangu­age.com. Photo portfolio is in progress (see a few here in the meantime: flickr.com/ima­gelanguage).
I want to join the Forrst community because I'm still a student and I think it's a great way to improve myself. As a rookie I think I can learn a lot from feedback from more experienced designers and developers. And I hope I can help other people by giving them useful feedback.
My work can be seen on http://michael­vermeulen.nl
« Are you a graphic artist looking for work? Try drawing / taking photos for microstocks - seasonal work, a second income or full-time work How to pass iStockphoto Logo Design Application Quiz »
Best microstock sites
This list is sorted according to contributors - the most valuable sites first:

Shutterstock

Fotolia

Dreamstime

iStockphoto
BigStock

123RF
Crestock

Graphic Leftovers

Depositphotos
Read more info about those agencies.
Do you want to buy images?
Big microstock sites review with comparison of the prices, portfolio and subscription programs
My T-shirts for Graphic Designers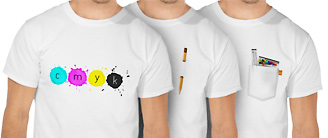 There are also
T-shirts for bikers
,
geeks
and other creative stuff.
Most popular articles

How to start selling photos and illustrations on microstock

The best microstock sites for selling photos, illustrations, footage, flash

Microstock for designers - where to buy photos and illustrations

10 tips for photographers how to get accepted by ShutterStock
Last 3 comments
My last tweets
Book tips

Ellen Boughn:
Microstock Money Shots - Turning Downloads into Dollars with Microstock Photography
$15.96
Free worldwide delivery)
Dispatched within 24 hours