Did you ever think about how much time you spend just by uploading your images to several microstock sites? I did and after that I decided, that I need some system, which will save me some time. The iSyndica service is one of the solutions – once you have account on this service, you will upload your files just to this one website (the upload there is quite quick) and after that you can easily distribute your images to all microstock agencies, where you are selling.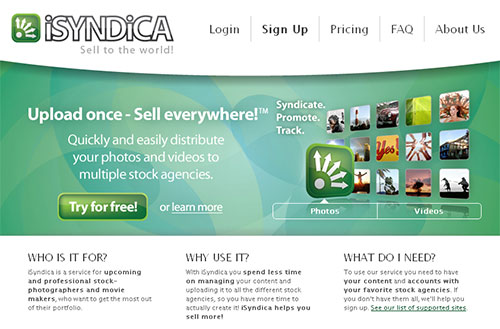 How it works
To use this service, you have to register and select your subscription – the lowest one is for free.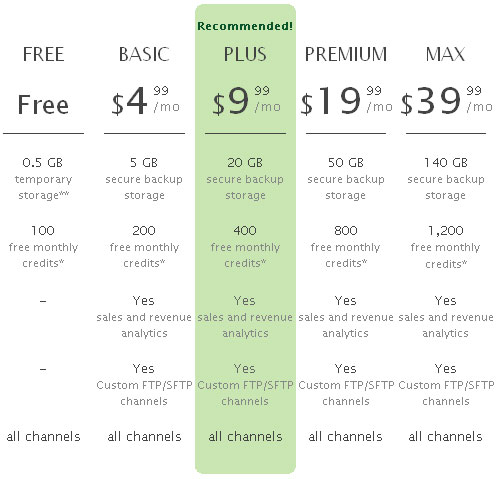 Each subscription contains free credits for uploading your images to microstock sites – one credit is for upload of one file to one agency (channel). So the price of one upload is 0.025$ (2.5 cents). If you use all your subscription credits, you can buy additional credits for $0.01 (those unused credits will not expire at the end of the prepaid month and will be transferred to next month).
The next step is setup of your channels (microstock sites, where you want to upload) – you have to edit your login info for FTP and also for the website (this info is recorded through secured SSL communications and dual-encrypted in their firewall protected database).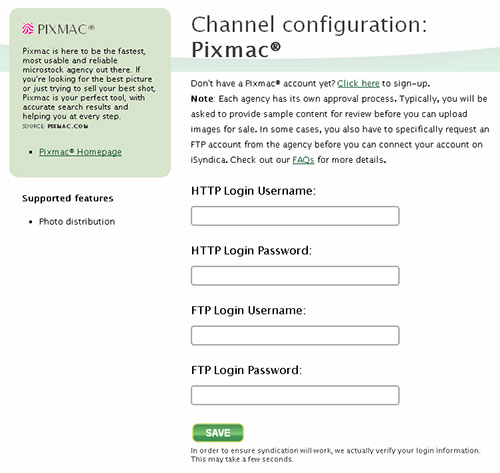 And now the upload – this is very easy step – you just select from the microstock sites list, where you want to upload (this you can do also later), select files on local drive and then the files will be uploaded to iSyndica. After this upload the images will be automaticaly copied to selected sites (from iSyndica, so your network connection will not be used). You can also upload files only to iSyndica and redistribute it to microstock sites later, because you have a nice overview what was uploaded where: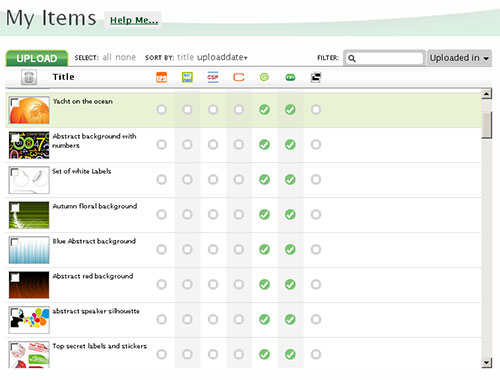 Well iSyndica is not all-powerful, it just uploads your files to microstock's FTP servers. After that you have to login there and select categories, type of image plus other additional info (depends on the agency site) and submit it.
Sales analytics
The reason, why iSyndica needs your login info for the microstock site, is that they offer statistics about your sales and generates it also from the past – here is an example of my earnings from January 2008: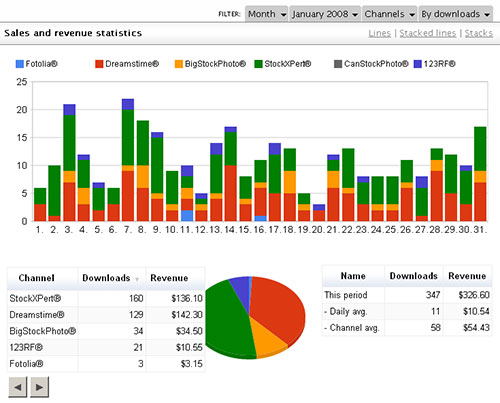 With the reports you can easily comapare months earnings, or particular agencies. The reports are build quite often, so you can check your daily earnings of mostly all microstock sites here on iSyndica and don't need to log on each agency site.
Is it worthy?
Right now iSyndica is just simplier way how to upload on multiple sites. But in the future I hope it will offer much more. In summer they want to offer support for vector illustrations (you will upload only the EPS + JPG and iSyndica will generate the right formats for each microstock site – all the smaller previews, EPS in ZIP archives, etc). Right now they offer only images and footage support.
The upload is possible to most microstock sites (and you can add others). Right now – from the top 10 microstock agencies – only Shutterstock (you can setup this one with custom FTP channel) and iStock are missing.
Is it worthy? You have to find the answer on this question yourself. Imagine how much time you spend on uploads, how many images you are uploading a week and what are your earnings per image. But the good news is, that you can try it for free! The free subscription plan offers 100 free credits for upload and 0.5 GB of temporary storage (but without the sales and revenue analytics) – so giv it a try!
Question for readers
Do you use some other tools for upload? Do you have some system? Please share your experiences in comments.