Well, June 2009 was my best month ever on microstock! To this article I also added one "history" graph, showing my earnings for nearly three years in microstock. You can see, that the earnings are bigger and bigger – that's because I'm not lazy and my portfolio is growing.
Here are the graphs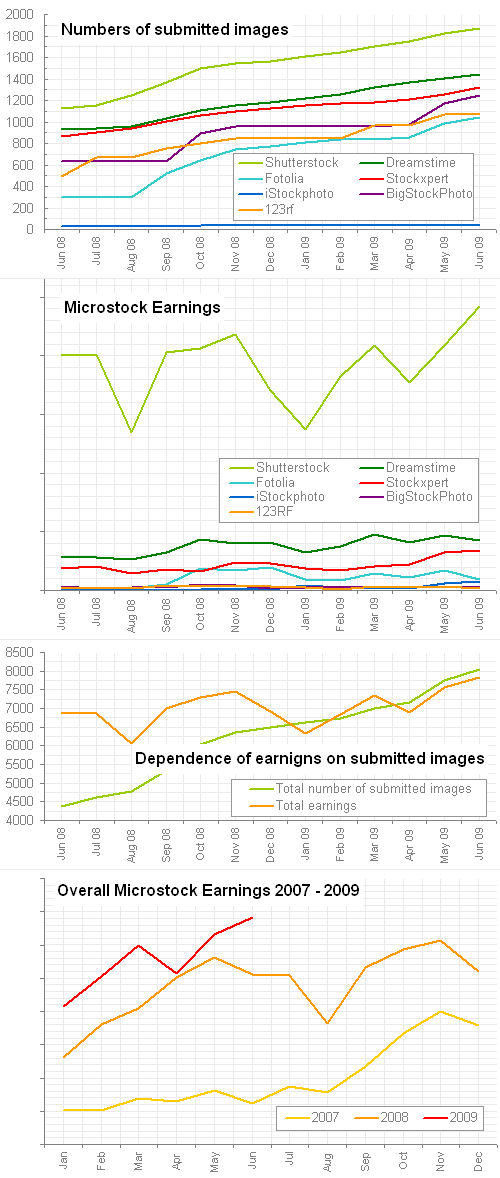 June earnings observations
As I wrote before, June was my best month ever, it was also best month ever for Shutterstock, Stockexpert and iStockphoto.
I had 4 extended licences on Shutterstock and 1 on Dreamstime.
Best microstock sites this moth
Final order of best selling sites for June 2009:
I hope, that next month will be even better because Fotolia is increasing the credit price from 0.6 to 0.75 pounds from 1. July and also because I already have one extended licence on Shutterstock.