For this month's desktop wallpaper calendar (created for Smashing Magazine) I used my stock photo of fresh strawberries, which I made a couple years ago.
Here it is: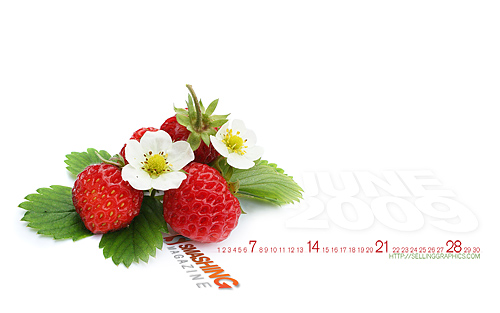 If you want to use such photo for commercial purposes, download it from some microstock site (for example here on Dreamstime), or contact me.
You can download and use it on your desktop:
Check also the others June calendars on the Smashing Magazine.