August was quite a weak month – my sales drops to the March level. And it looks like August was weak month also in previous two years (in 2008 it was because my account on Shutterstock was disabled for several days). The sales went down on all my accounts, except Fotolia.
Graphs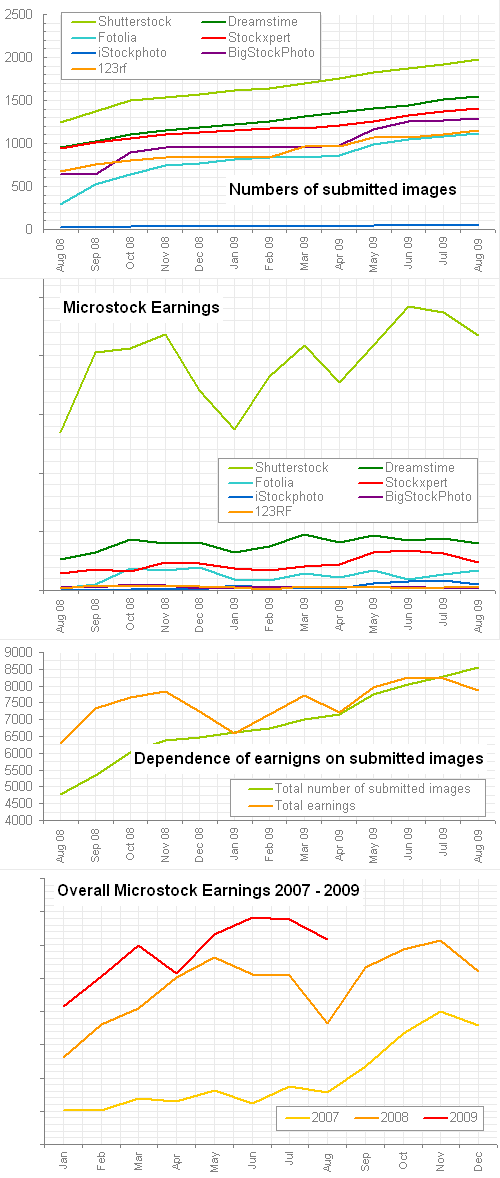 Extended licences
One small surprise was on Fotolia – I got there 3 extended licences for illustrations with Christmas motives. It looks like the Christmas season is comming! Let's draw some snow flakes, Christmas trees and winter landscapes.
On Shutterstock I got only one extended licence, and the same on Dreamstime.
Best microstock sites this moth
Final order of best selling sites for August 2009 (the order is same as previous month):