September was the Best Month Ever (BME) for me in microstock. And I'm awaiting that another BME will be in October and also in November, because in those months are the microstock earnings the highest for every year (you can check it on my last graph in the article). I had also the BME on Shutterstock and Dreamstime.
Graphs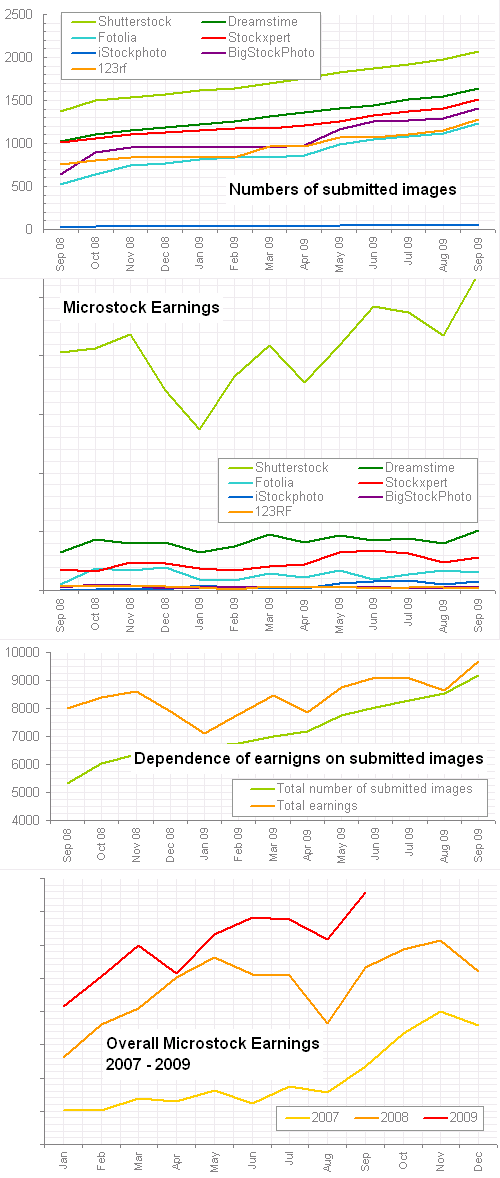 Extended licences
Best microstock sites this moth
Final order of best selling sites for September 2009 (the order is same as previous month except last two positions):
Plans for the next two months
Draw a lot of new illustrations and upload, upload, upload (now, when iSyndica offers vector upload and Fotolia can finally read the IPTC from JPG preview it will be much easier and quicker). I have to upload some illustrations to iStockPhoto also. This agency is really good in selling, but the upload process is TERRIBLE!.