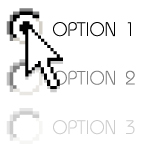 The quiz is quite easy, but for somebody who is not native English speaker, it can be a bit hard. So I prepared the right answers (but you still should read the Stock Photographer Training Manual, because there is a lot of important information, which will help you with acceptance on iStockphoto).
Before I show you the right answers, stop for a while and think – why do you want to get to iStockphoto? There are much better sites, where you can earn much more and where you don't need to pass any quiz / send your work for examination:
And now back to iStock, here are the right answers:
All recognizable faces require a model release, including crowds:

True

Logos are acceptable in wide angle photographs:

False

Identifiable design marks, such as the 3 stripes for Adidas or the Nike swoosh, are allowed if the name is removed:

True

Landmark buildings such as the Sydney Opera House or Empire State Building require a property release to be used as royalty-free stock:

True

A model release is required for a self portrait:

True

The photographer can witness their own Model/Property Release:

False

A simple snapshot is acceptable; iStock does not require quality in composition:

False

It is acceptable to protest a rejection in the iStock forums:

True

It is acceptable to copy the composition of another photographer's work

False

Photographs should be upsampled or interpolated to the maximum XXL size:

False

The above example contains:

Compression

The above example is:

Unacceptable lighting

The above example is:

Unacceptable texture detail
And what if they don't accept your 3 sample files?
Then just try some another micro stock agency from the list (btw, the best ones are Shutterstock and Dreamstime) and try again on iStockphoto after a while.