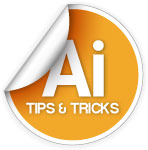 If you want to align some objects, you have to use align pallette. Normaly you align object relative to the bounding box of all selected objects or to artboard, but you can also align relative to one of those selected objects. See the following example: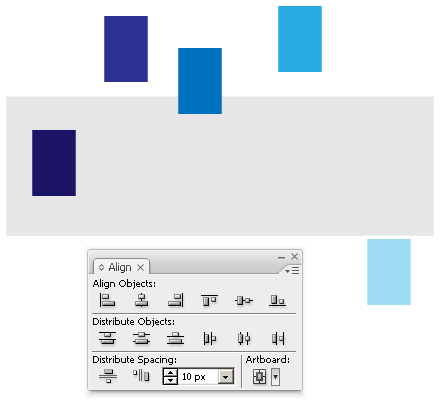 Just select all the objects you want to align (in this example you want to align all objects to top border of the big gray rectangle, which should stay on same place – this is the beauty of relative alignment).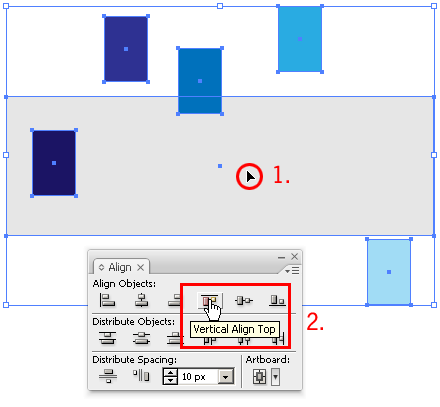 Now (when all objects are selected) just click on the gray rectangle – this is the way, how you can select the object, which will stay on same place. All selected objects should stay stay selected (including the gray rectangle). Now just click on the alignment you requested on alignment palette.
And this is the result: