Few weeks ago I published some "plasma fibres" illustrations on Forst and Dribbble and promised that I will also publish a simple tutorial, how to do it. So now the tutorial for Adobe Illustrator is finally here!
The first step is creating the background, which consists of 2 layers (rectangles). The bottom one has a black color. The upper one contains colorful gradient – you should use colors that the final objects on the illustration should contain. I used black – yellow – red – blue – black gradient.
For this upper layer we set the transparency to 20% so the background will be nearly black.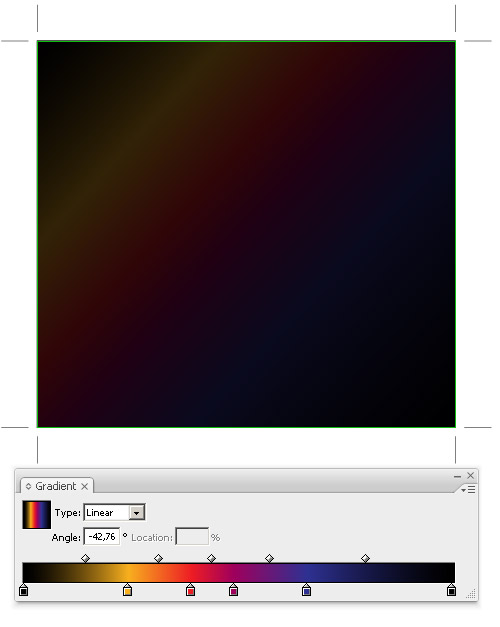 After that we can start with main objects – create a circle without a stroke, filled with circular black and white gradient (used colors are: black, 50% gray, black) – see the picture:
And now the main trick! Change the opacity to Color Dodge. This opacity mode will highlight colors of underlying layers (the lighter shade of the upper object will cause brighter color on the background layer).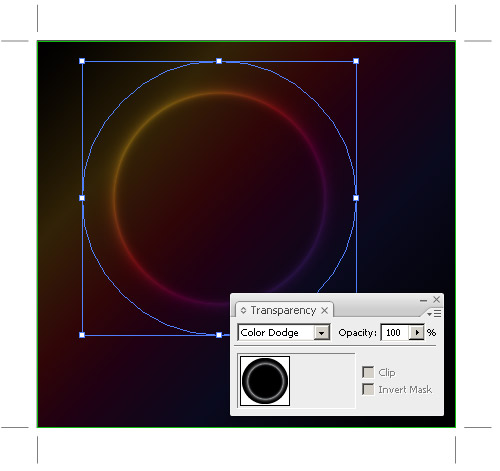 Now we just create other objects – you can duplicate the one we created or you can draw some new ones. The color will be much brighter where those objects overlap, so I prefer to use darker shades of gray.
We can also add some "stars" – stars are just circles with basic circular gradient.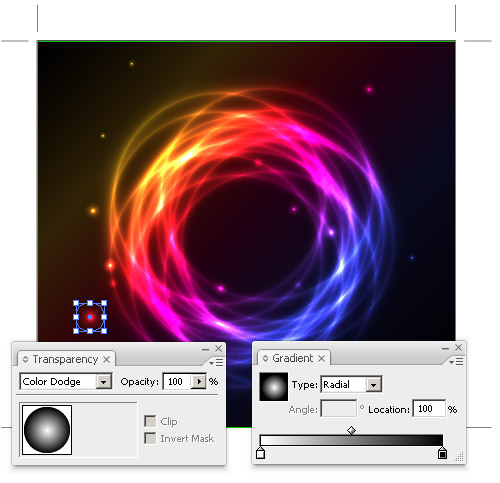 You should also play with the effect and try to draw various objects and use the gray gradients, gradient mesh or gray brushes.
Final illustration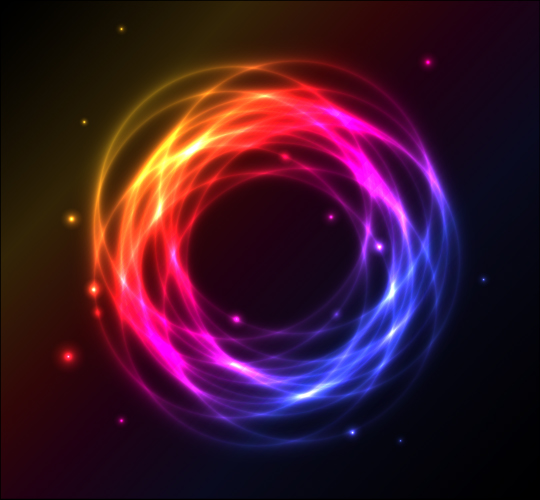 More examples of this effect