It looks like that microstock season is here – the sales at the end of May were similar to sales before Christmas! Especially sales on Shutterstock were nice – I had there my best month ever and another BME was on BigStock.
As you can see from the graph below, I didn't add much images to microstock within last two months (the reason was, that we were moving from flat to a new house and I didn't have enough time for feeding the microstock beast), but the results (earnings) didn't change much. That is one of the positives on the microstock! Of course you shouldn't stop feeding the most hungry agency – Shutterstock, otherwise the results would be much worse.
Graphs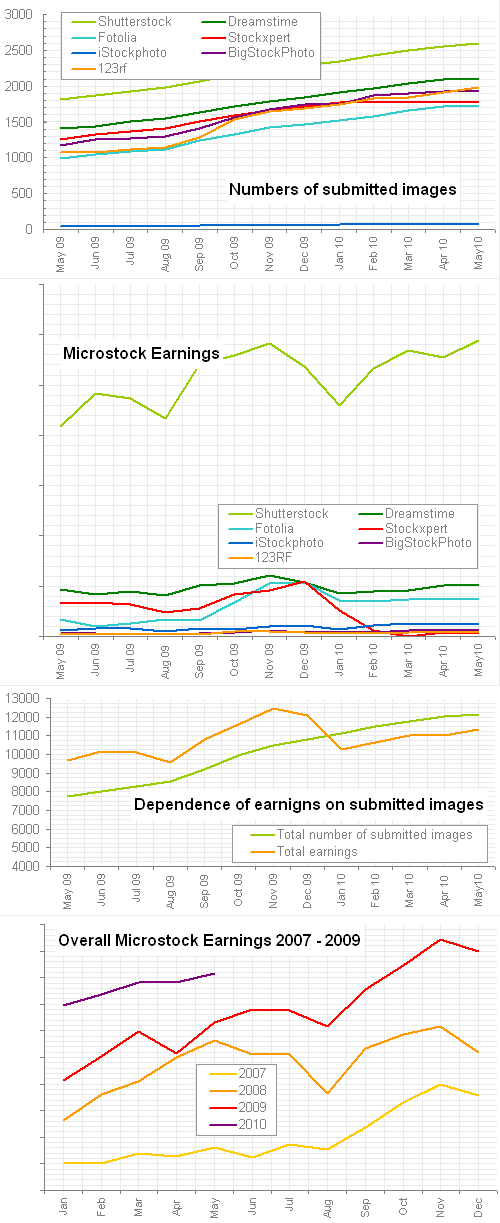 Extended licences
This month I had 3 extended licence on Shutterstock (maybe also this is the reason of BME).
Best microstock sites this moth
Order of best selling sites for May 2010 is same as last month: